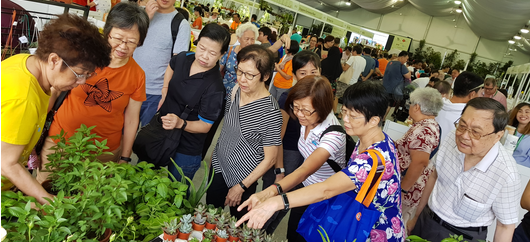 "We are Singapore's trusted garden centre, offering comprehensive solutions to all gardening needs. We will continue to cater to our customers' greenery needs for home and office." Director, Mr Teo Wee Pin, PBM
Established in 2014, New Joo Guan Nursery is Singapore's highly specialised garden centre that offers holistic solutions for all your gardening needs. We are a wholesale provider of all gardening supplies and landscaping services—boasting a diverse variety of home-grown and imported plant products for indoor and outdoor spaces. Visit our nursery at Street 27 No. 106, Sungei Tengah Road or find us at our local retail partner, Le Spark at Hillion Mall.
Why Choose Us?
At our nursery, there is something for everyone, every garden, and every occasion. From seeds and potted plants to flower bouquets, we strive to meet all your gardening needs. To make shopping with us more accessible, we have ventured out of Sungei Tengah and brought New Joo Guan Nursery nearer to customers. Since 2017, our nursery has collaborated with Le Spark floral shop at Hillion Mall, Bukit Panjang—creating the same nursery shopping experience at greater convenience for shoppers at the heartland mall. New Joo Guan Nursery is always committed to strengthening our brand presence and knowledge to provide only the best products with unparalleled customer experience. Our nursery organises various events, workshops, and other activities to raise better awareness of floristry and plant care. So, stay tuned for more updates!